We are excited to announce that our

missions apartment is complete!

We love missionaries here at BBC and we are honored to provide a fully furnished, 2 bedroom apartment for you! The apartment has a full kitchen, (even an ice maker-ha) dining area, separate bedroom with a queen sized bed, queen-size sofa sleeper, full bathroom and washer/dryer.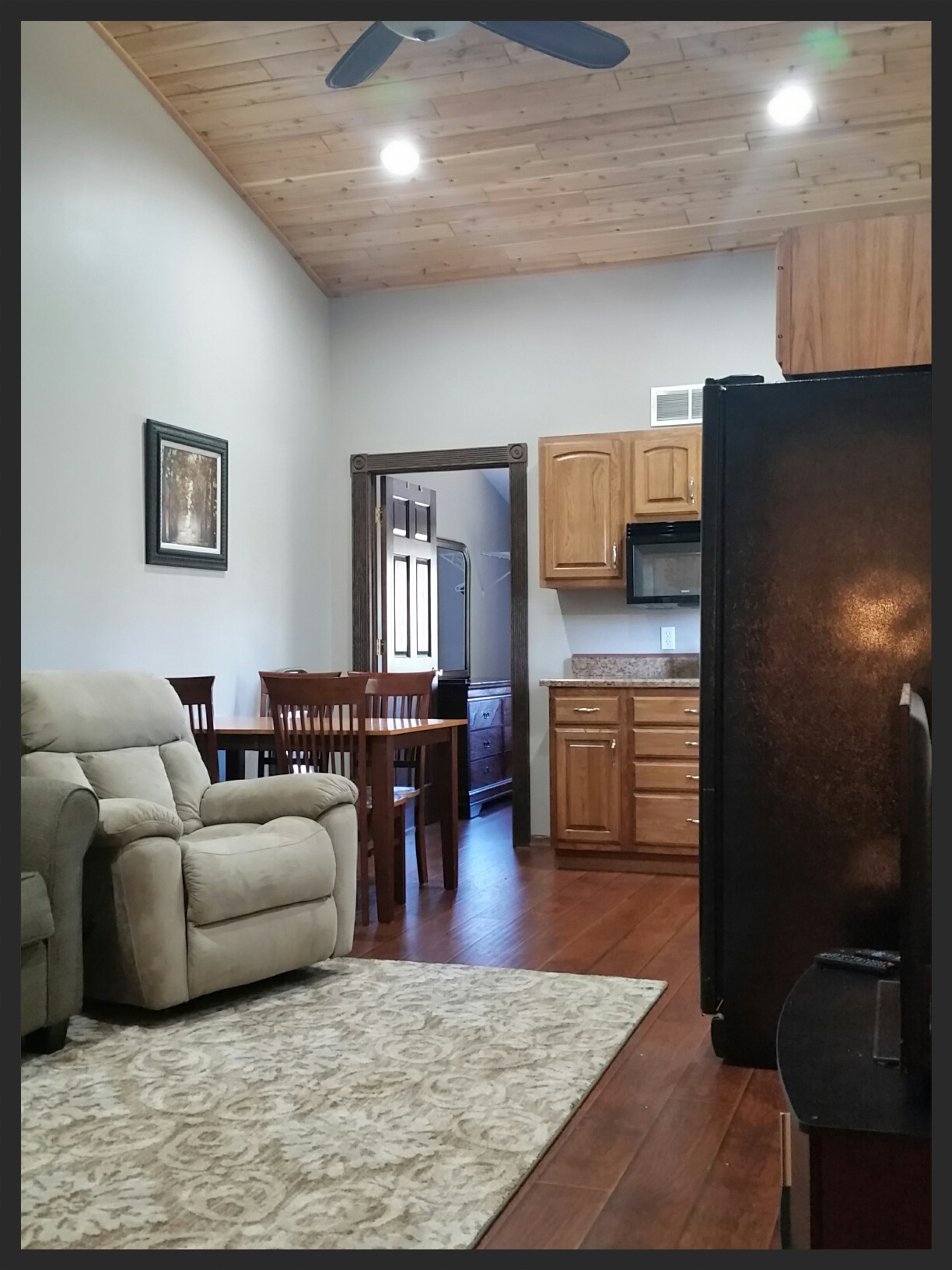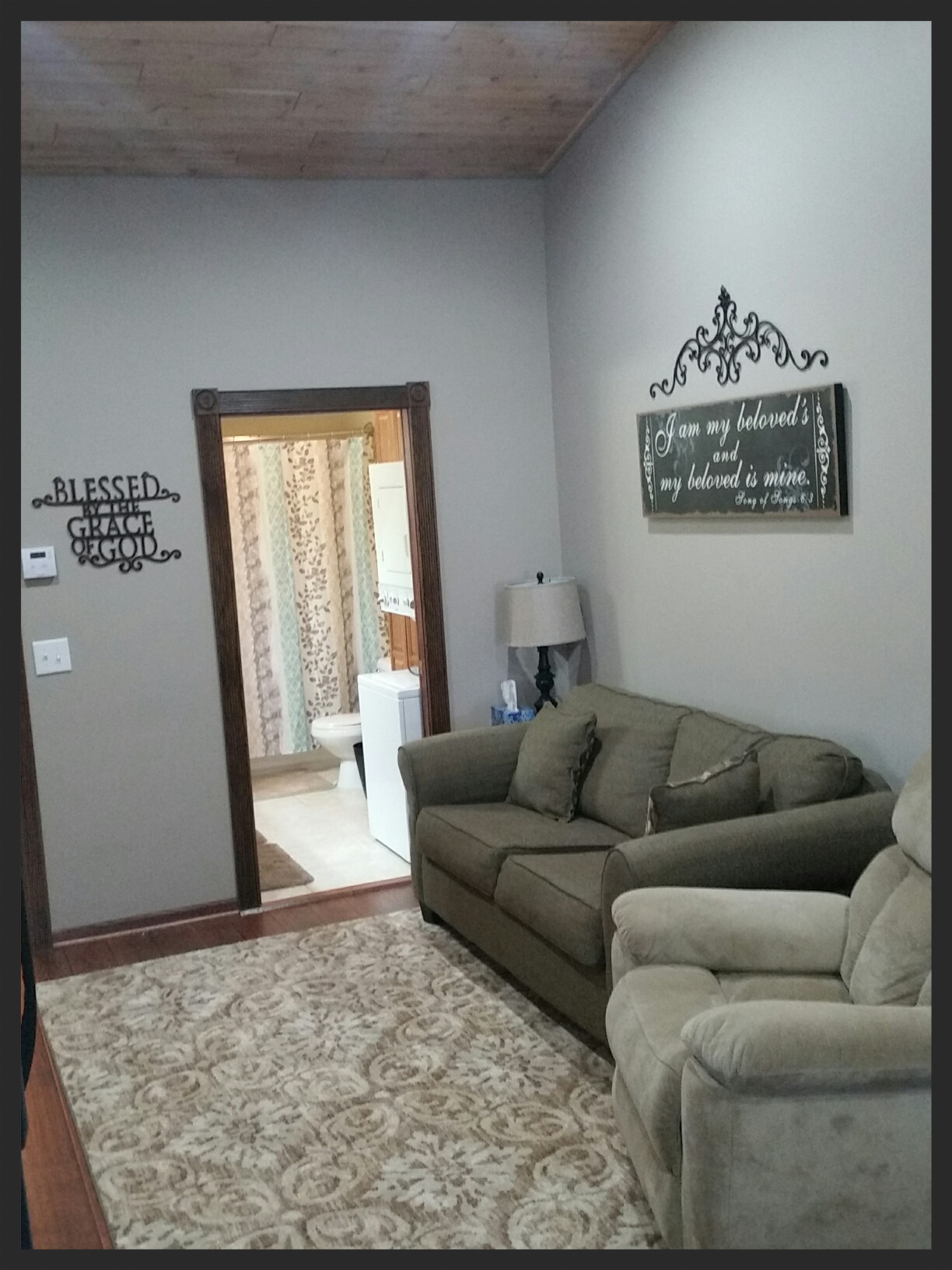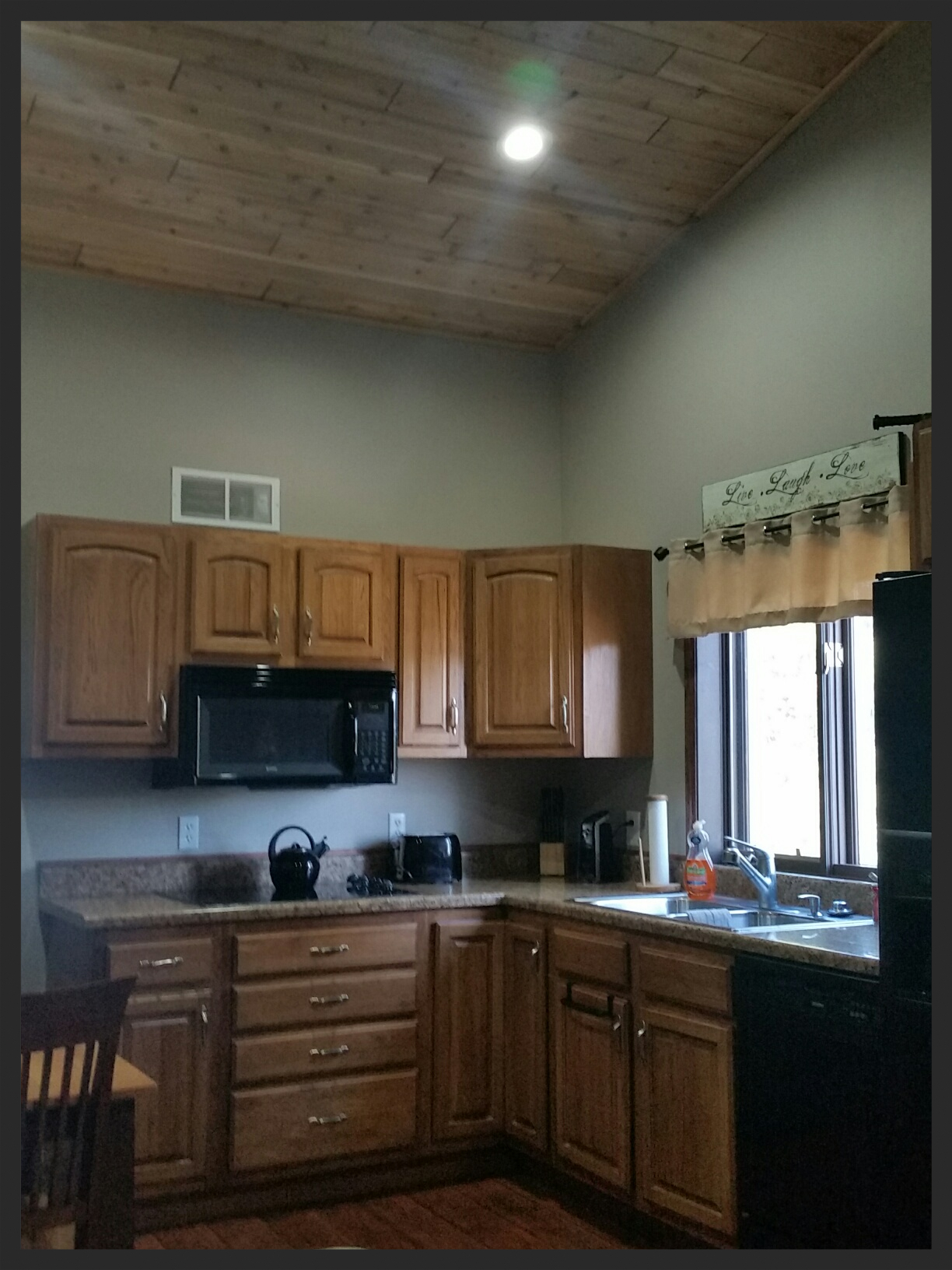 The precious people of Bible Baptist Church gave, labored and sacrificed to make this apartment possible. They love God's servants! The construction, appliances, linens, and kitchen supplies were provided by the families of BBC.

All of the furniture and heating/ac system in the apartment was provided in loving memory of Si and Johanna Doctor.

Mr. and Mrs. Doctor were long time members of Bible Baptist Church. They loved missionaries and would have them in their home every opportunity they had. We love them and miss them and look forward to seeing them in glory!
If you are passing through our area and need lodging or perhaps just need to just get away for a while, please to inquire about availability and/or to make a reservation.
*We provide this apartment FREE OF CHARGE ONLY to full-time

Servants of God (of like faith and practice), with particular

preference being given to missionaries.