Click this button to easily give online!
This service is 100% secure and safe. Card information is not stored on our site.
This service will process credit, debit or bank accounts as forms or giving.

**If you have an assigned donor number please enter it in the Member ID.

Or,
Want an easy way to give with your phone?

Simply text the word "Give" to (833) 397-0209
1. You will get a reply on your smart phone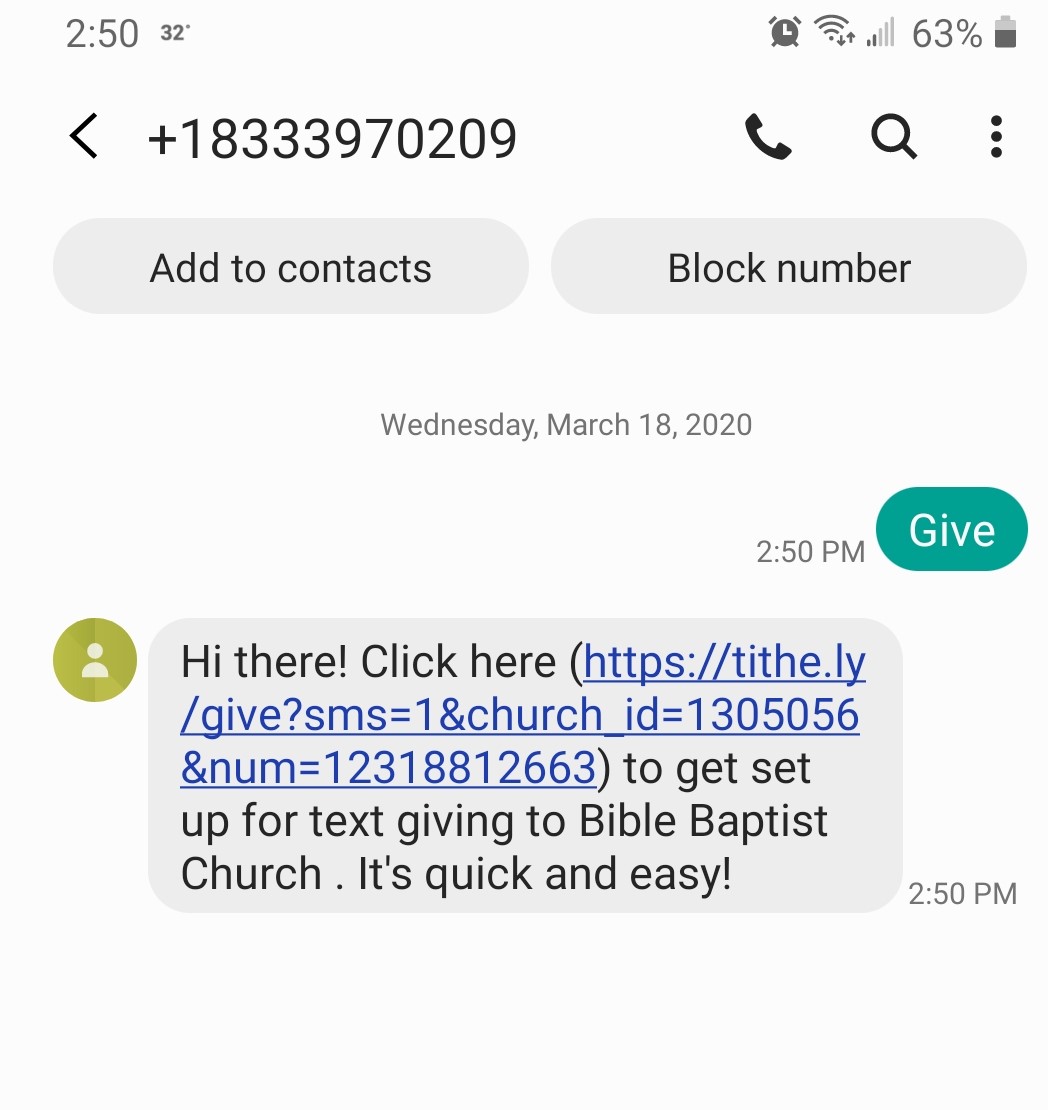 2. Simply click on the link on your phone and you will be

directed to a secure web page to enter your information!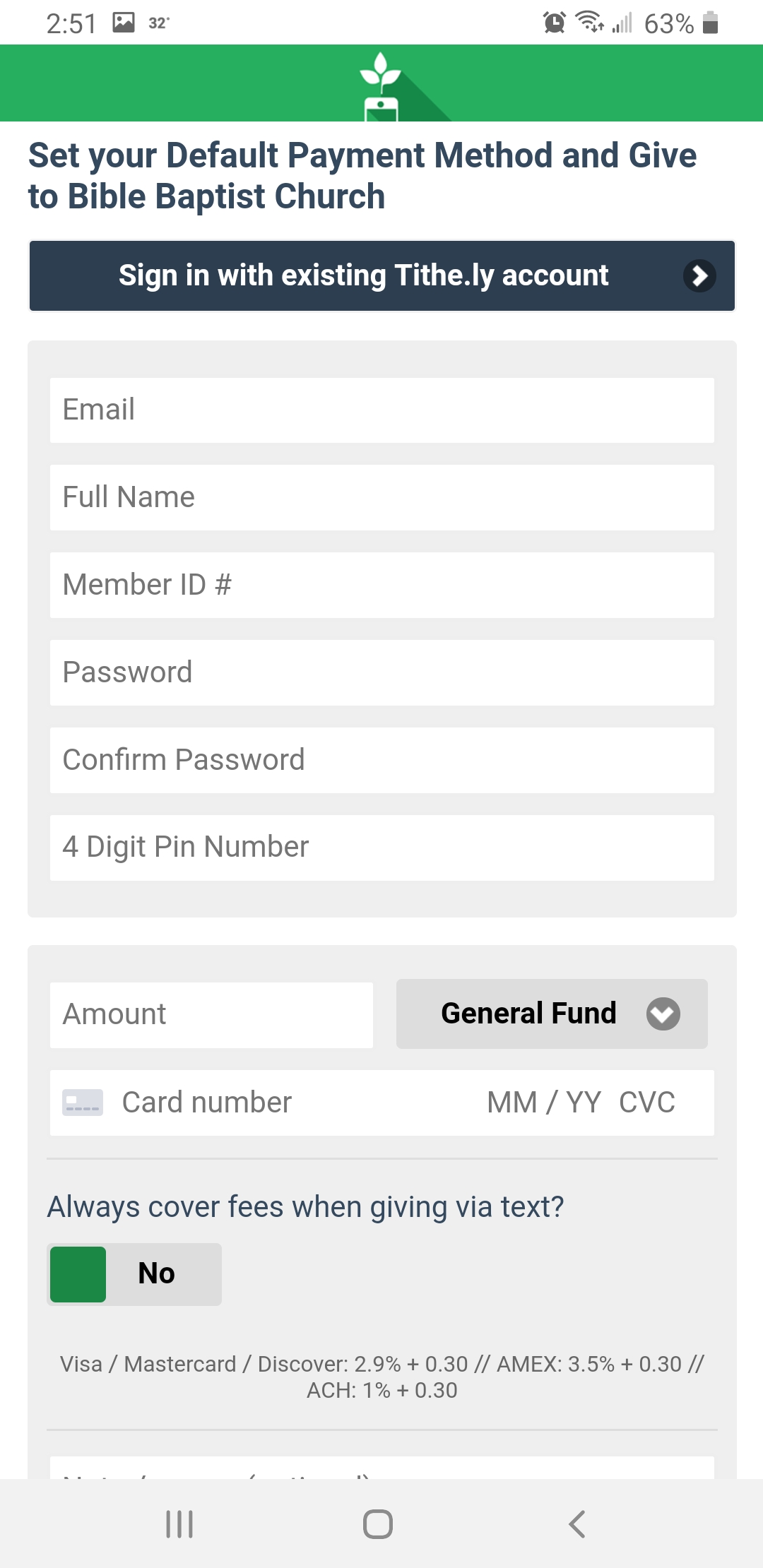 It's that easy! Here is a video if you want more information!
Thank you for supporting Bible Baptist Church of Central Lake!